Congratulations Val
27 July 2021
She was shortlisted in the Care Home Worker category at the Great British Care Award for the East Midlands.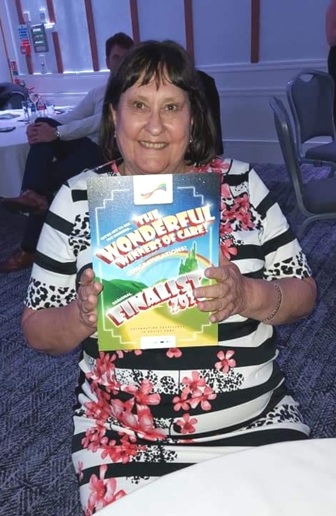 Val's been working at The Ivies since it opened in 2017. The home to three men with autism is staffed 24 hours a day and the team are very close. As the longest serving member of the team, Val is called the 'mum of the house'.
She is well known for her dedicated, high-quality, personalised support. The residents at The Ivies have blossomed under her care and have taken massive steps towards independence.
When the pandemic hit in March 2020, Val and her colleague Tony dropped everything to virtually move into the project.
"We just wanted to keep them safe and help them get used to their new routine," Val explains
"Overnight the residents' schedules changed. Their clubs and activities cancelled, they couldn't see their friends and family. It's tough for them to understand change. I didn't want them to be frightened. We had to keep upbeat and positive."
As the residents settled into their new routine, Val remained dedicated to limiting the impact of the pandemic on the residents. She encouraged long walks to relieve anxiety and set up a schedule of calls with family and friends to maintain close connections.
In the award submission, Val was also acknowledged for her work uniting the project with the local community. The Ivies is a community-based project, and noticing a bit of hesitancy and uncertainty in the local community she organised a coffee morning. It allowed locals to come and meet the residents.
The event had such a positive effect that residents now receive Christmas cards from their neighbours, they enjoyed VE day celebrations together in 2020 (socially distanced), and there are plans afoot for another tea party later this summer.
Val is, as ever, humble with regard to her efforts: "I don't feel like I did anything special. I just wanted to keep my boys safe.
"It's so lovely to be recognised. But I don't feel like this is a tribute to just me. You can't do this job alone; it really is a team effort. This is a 'win' for the whole team at The Ivies."
At NCHA we deliver over a million hours of care and support to adults each year. Find out more about the services we deliver on our care and support pages.