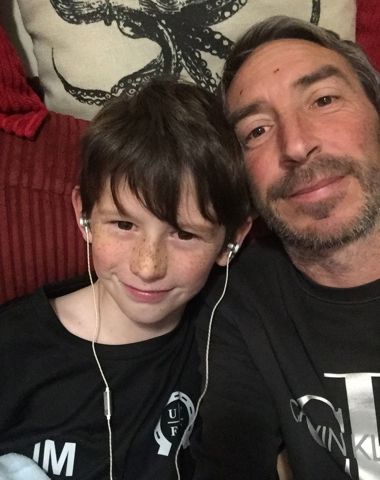 Mr Moore lives in Rutland with his son.
After becoming a single dad, his life changed pretty much overnight.
He moved into one of our homes and it soon "became a very cosy, safe place to be". Unfortunately, he got behind with his rent and found himself worrying about making ends met.
We worked with Mr Moore and The Bridge Charity to help him to get back on track.
He shares how working with Rama, in the Your Money Matters team, helped to calm his fears:
"I picked up the phone with my heart pumping through my chest and riddled with anxiety not knowing the outcome would be.
"To my absolute joy I was now in contact with a lovely soft spoken, empathetic and down to earth lady called Rama who instantly put me at ease and took all the anxiety away for me.
"I'm truly grateful for the way Rama has dealt with me as human and not just another account number. I'm now fully in credit which is amazing! The only downside to this is I won't be speaking to the wonderful Rama.
"Thanks again. My son and myself truly had a very quick change to our lives which is why we are here now. Thank you NCHA and especially thank you Rama."
Whether you're able to clear your rent arrears or you need a bit of help, please talk to us. Our colleagues are trained to work with you sensitively when it comes to money troubles.
Money and benefits advice is available, including help if you're struggling to pay your rent.
Contact us for support with budgeting, benefits and managing your household bills.