Supporting Black History Month
13/10/2023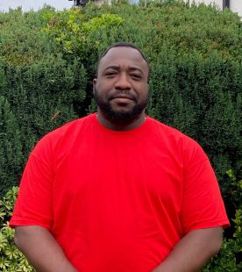 At NCHA our colleagues are getting involved in a range of activities to mark Black History Month.
But ensuring equality, diversity and inclusion for our customers and colleagues is important to us all year round.
Our Diverse Heritage Forum has been running for over two years and is a way for colleagues to come together, share ideas and implement positive changes.
Lawrence, who chairs the forum, shares what it means to him:
"I identify very strongly with my culture – it's both where I've come from and it helps guide where I'm going. I believe strongly in supporting others to have a voice, to help influence positive change.
"For me, that's what our Diverse Heritage Forum is.
"At the core, our group's purpose is inclusion. Inclusion for all our colleagues and our customers. We want to make sure everyone hears our messages, has equal access to our services, but also feels heard themselves. We want to make sure NCHA is moving in a positive direction, in terms of equality and diversity, to bring about positive change."
Our equality, diversity and inclusion commitment
We're committed to promoting equality and eliminating unfair discrimination from all aspects of our work. You can find out more and read our policies and commitment on our ED&I pages.