Protecting the legacy of almshouses
Ron Dakin went back to his roots when he moved into The William Crane Almshouses in Nottingham.
Ron enjoys the history that comes with his home, along with the security that his tenancy brings. His home is named after William Crane, who was the Chair of the Housing Committee in Nottingham as well as a builder and pioneer for social housing in the early 20th century.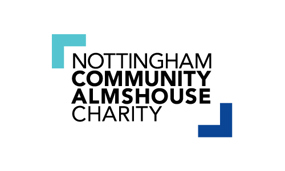 Often described as the oldest form of social housing, almshouses are a charitable form of independent, low cost housing kept in trust by an associated charity.
Having stepped in as trustee to nine almshouse charities, in 2008 we made the decision to amalgamate them into one organisation by creating Nottingham Community Almshouse Charity (NCAC). This gave trustees and residents the benefit of pooled resources and housing expertise, securing a long-term future for the buildings.
Since then, several more almshouse charities have joined NCAC, which to date, along with NCHA, looks after 160 of these homes.