The foundations for building new homes
By the early 1980s we were well-established in refurbishing empty and tenanted homes, but had firm ambitions to design and build our own.
We'd struggled to find the right opportunity until Architect Colin Tuck found a design solution for a problematic piece of land. John Carrol Court kick-started what is still to this day a hugely successful design and build programme, delivering thousands of new homes.
Colin shared his experience of helping to design new homes: "I joined NCHA as an architect in the late 1970s, having previously worked in local authority and private practice both in the UK and abroad. Because of my personal values I was looking for somewhere to work that offered a social context and would allow me to give something back.
"Nottingham City Council had a problematic piece of land in St Anns. Due to the position of the water main, other architects had only managed to design four homes onto it – and financially that just didn't stack up.
"I designed an eight metre by eight metre square and divided it by four, which created a living room, bedroom, kitchen and garden in each of the resulting squares. Each unit was positioned around a shared garden and the design gave us 21 homes. The local authority and funding authority thankfully supported the scheme and John Carrol Court was born."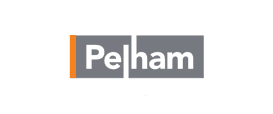 After the success of John Carrol Court, our architectural services expanded significantly. In 2012, we established Pelham, a stand-alone architectural practice, which provides design and project management services to NCHA and other housing providers.