Governance at NCHA
NCHA's Board directs and controls the work of the Group and sets our corporate strategy. The Board ensures that we keep our customers and our communities at the heart of our plans and that we deliver on these.
The work of our Committees
NCHA's Board has established formal committees to work on its behalf and regularly report back on their activities. These Committees are:
Our Audit and Risk Committee, which oversees audit, risk and confidential reporting matters - for example relating to fraud or whistle-blowing.
Our Care Committee, which monitors the quality of our care and support services and ensures that we meet relevant standards and regulations.
Our Governance Committee, which makes sure we comply with housing regulation and governance best practice.
Our Customer Committee, which monitors our service delivery to customers, helps set our service standards and oversees our resident scrutiny function.
Code of Governance, Governance Kitemark and Regulator of Social Housing (RSH)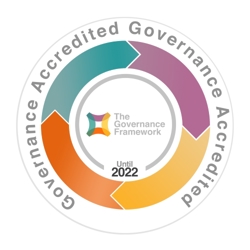 NCHA has adopted the National Housing Federation's Code of Governance (2020) which makes sure we follow best practice in how we are governed. This guides us in many ways. For example, in making sure our Board has the right skills to fulfil its duties, and that Board Members are recruited fairly and properly appraised.
NCHA regularly commissions an independent review of our governance arrangements. On our last review in 2022, the Chartered Governance Institute renewed NCHA's Governance Framework Quality Mark for governance excellence, which is an accreditation we will retain until 2025.
NCHA is a Registered Provider of Social Housing, which means we are registered with and regulated by the Regulator (RSH). The Regulator has given us a G1/V1 rating for Governance and Financial Viability, which is the top rating available.
Governance
Anti-bribery Policy

Type:

pdf

Size:

43kb

Board And Executive Salary And Pension

Type:

pdf

Size:

342kb

Board Conflict Of Interest Policy

Type:

pdf

Size:

422kb

Board Expenses

Type:

pdf

Size:

377kb

Board Members' Complaints Policy And Procedure

Type:

pdf

Size:

401kb

Board Shareholder Policy

Type:

pdf

Size:

395kb

Board Terms Of Office

Type:

pdf

Size:

391kb

Code of Conduct

Type:

pdf

Size:

300kb

Environmental Social And Governance Report

Type:

pdf

Size:

571kb

Fraud Policy

Type:

pdf

Size:

143kb

Modern Slavery And Human Trafficking Statement 2023

Type:

pdf

Size:

647kb

NCHA Group Declarations Of Interest

Type:

pdf

Size:

568kb

NCHA Group Financial Regulations

Type:

pdf

Size:

805kb

Standing Orders

Type:

pdf

Size:

1028kb

Transparency And Accountability Statement

Type:

pdf

Size:

423kb