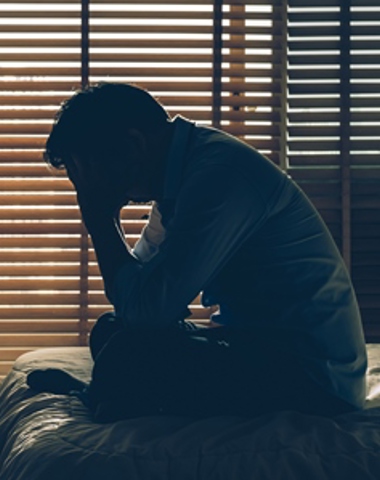 Nigel (not his real name) recently came out of a long term relationship and had to separate from his children. He lost the house he was buying, and slept in his car for several months. He often struggled with alcohol and cannabis addiction, and had other mental health needs. 
He moved into Heathfield House, our supported living project for people experiencing homelessness in the Leicestershire area. The site has 24 one-bedroom flats that are fully furnished, with all tenants paying their own household bills. It supports people through difficult times, helping them develop the skills they need to move on to independent living. 
Nigel registered with Inclusion Health Care, which is a GP service for the homeless in the local area. The team there then referred Nigel to the Homeless Mental Health Team, where he was assessed. They arranged weekly visits with him, and he got further support from a psychologist who specialised in homelessness. The support Nigel had with his mental health was key to helping the team at Heathfield House work with him to manage his alcohol issues. Over time, he was able to move into a home of his own outside the city, and near to his family. 
Nigel still gets in touch when he needs advice on housing or benefit issues, and has been working on his relationship with his children.