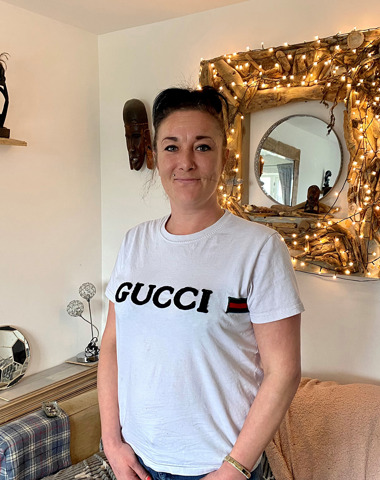 Donna, her two children and their dog moved into a three-bedroom affordable rent home in Buxton in October 2021. Despite not initially being sure on the location, Donnas' children persuaded her that their move here would be a good one. Donna and her family had been on a housing waiting list for nearly two years, due to lack of space. Now settled into the property, Donna and her family are very happy.
Donna said: "I hadn't heard of Nottingham Community Housing Association, so when I received the call I was confused. I had to tell them that I wasn't on a wait list for a house in Nottingham. I feel secure knowing that NCHA are such a big organisation, providing homes to over 10,000 people in the East Midlands."
Donna also shared how amazing her new neighbours are, and how they have great views of the countryside. They also benefit from being right next to a park, which the family intend to use to play games in the summer with their new neighbours.
Granby Road is an affordable rent and shared ownership housing development in Buxton. NCHA have provided 73 brand new much-needed homes to the area. We couldn't have done this without the support from High Peak Borough Council and the housing grants received from Homes England.