Announcement from NCHA and Longhurst Group about Pitch Development Services
24 March 2021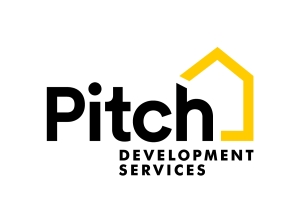 NCHA and Longhurst Group are proud to have been jointly awarded Strategic Partnership status with Homes England. The Strategic Partnership has secured substantial levels of investment for both organisations over the next five years, allowing us to significantly grow our respective development programmes and provide many more affordable homes. As a result of this, a mutual decision has been made to no longer operate Pitch, our joint venture. However, both of our organisations remain committed to developing affordable housing on behalf of other housing providers. We'll be continuing with any existing contracts, and we look forward to working with new partners directly.

We will continue with our long-running and successful partnership in other ways, including the Strategic Partnership, and jointly leading the Blue Skies Consortium, which has helped secure hundreds of millions of pounds of investment in affordable housing for consortium members since it launched in 2006.
Thank you to our partners, customers and stakeholders who have supported Pitch and POD since our beginnings in 2005.
For enquiries for NCHA, please contact Pelham Architecture and Development on 0115 844 3038, or email info@pelhamarchitects.co.uk.
For enquiries for Longhurst Group, please contact Ian Penn at ian.penn@longhurst-group.org.uk.