"Putting your money into property is a smart thing to do"
Shared ownership is an affordable way to buy a home of your own. NCHA's customers have written about their experiences in a series of case studies, to explain what shared ownership has done for them.
Robyn has only been in her new flat for a couple of months, but she is already settled in and making plans for the future.
The shared ownership flat, in a cultural spot close to the centre of Leicester, offers panoramic views of the city.
"It's really helped my peace of mind being here." Robyn comments: "I think having your own space, where you can be secure, is really good for your mental health. And it's so quiet here."
The flat, purchased through Nottingham Community Housing Association's (NCHA) part-rent part-buy scheme, is the first home Robyn has been able to call her own and she has wasted no time in repainting it to her taste.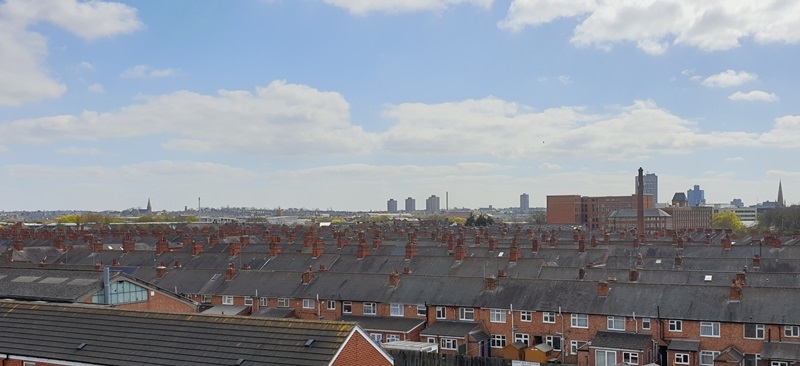 At 22 she has been able to get her foot on the first rung of the property ladder thanks to support from her family: "A few family members had bought into shared ownership and my mum suggested I look at it too. She's the one who sent me the link to this flat.
"It can be really hard to get on the property ladder and this is an affordable way to do it. My rent is less than if I privately rented, giving me a chance to increase my savings, which I haven't been able to do whilst renting privately."
Having paid a 25% share upfront, Robyn's rent on the remaining 75% share is significantly cheaper than full market rent, allowing her to save more.
For Robyn this flat is a stop gap, her first step onto the housing ladder. She plans for her next move to be to a shared ownership house, after some serious saving to avoid mortgage interest costs, before hopefully moving on to full ownership later down the line.
Her advice for anyone contemplating shared ownership is to research all options: "Don't just jump in. Understand all of the pros and cons. Look around and see what's on offer in your area.
"Putting your money into property is a smart thing to do."