Online payments help
If you need to make a payment to NCHA, you can do it online at www.ncha.org.uk/payments.
Click on the 'make a payment to NCHA' button.
You'll then see a list of things you can pay for – choose whichever one applies to the payment you wish to make. For example, 'rent'. (You may then be asked a further question about who the payment is to, such as NCHA, or Pelham Homes – again, choose the option that applies to your payment.)
Next, you'll need to enter the details of the payment, like in the picture shown below: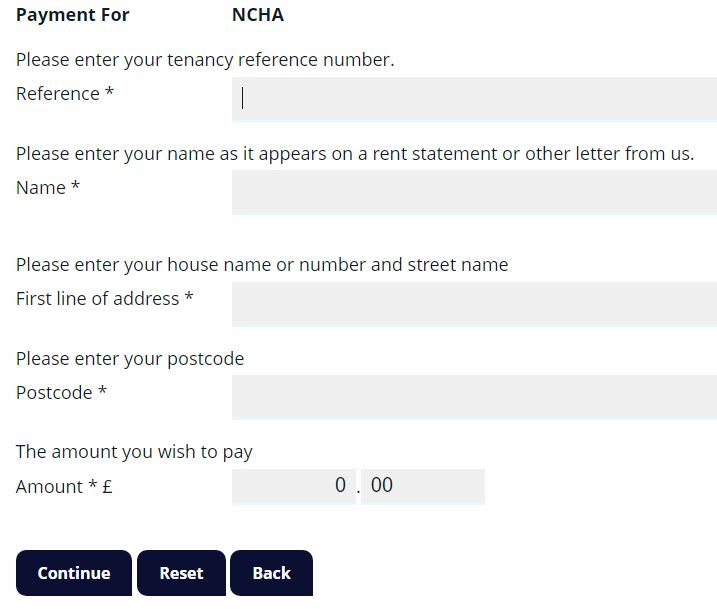 Press the 'continue' button when you're ready to move on to the next step, which is entering your card details. If you have a Google Wallet, you can use that, but if you don't, choose the 'pay using a card' button. Enter your card details, and press the continue button to proceed.
Please note that we do not currently offer a payments app, and you do not need to download anything to make a payment to us.
Making a payment using My NCHA
If you have a My NCHA account, you can sign in to that and then make a payment to us. You don't need to sign in first, but if you do sign in, you'll be able to see your latest rent balance before making your payment.
To make a payment in My NCHA, sign in, and then select the 'pay my rent' option from the menu.
Any payments you make will usually take around 24 hours before they appear on your rent balance.