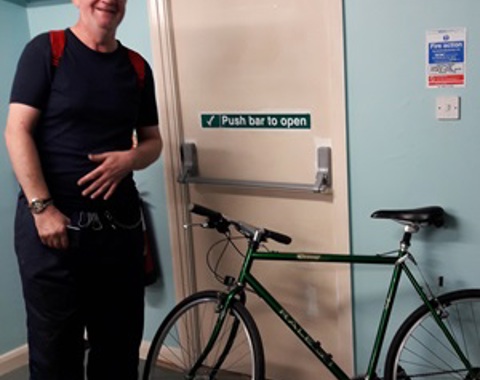 Our employability support scheme, WorkWise, helps people across the East Midlands to find work - including Simon: 
"Thanks to Workwise I have created a CV and distributed it in my area. I have looked online for work and uploaded my CV onto volunteering and job search databases. Workwise came with me to the local community volunteer scheme and I've been able to secure a regular volunteer placement with the Salvation Army, which really suits me.
"Unfortunately, around this time my bike was stolen, but NCHA contacted a local charity who paid for me to have a refurbished bike, from Bike Works (a charity) in Nottingham. This was great, as I wouldn't have been able to get to my volunteer placement without it.
"This summer I'm starting at a retail work based academy with a store in Newark. I hope to convert this into a full time job."