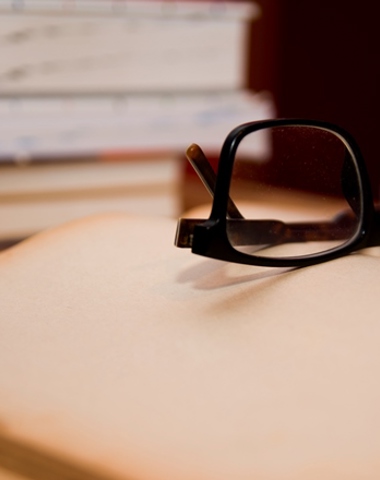 Our childhood experiences can have a huge impact on who we become.
Ali (not his real name) has lived in one of our Independent Living for Older People (ILOPs) schemes for a number of years. The flats offer independence in a supportive environment.
Born and raised in the Middle East, Ali was the youngest of a large family. His father had studied in the UK before World War Two, and met Ali's mother there, returning to the Middle East with his new bride after the war.
Ali's mother encouraged him to talk English at home, and he grew up dreaming of moving to England.
"My mother is English," Ali explains. "She instilled English values in me, taught me how English people interact. We spoke English at home growing up and we watched American TV shows. I consider myself of mixed culture."
Home life wasn't easy for Ali growing up. "My older sister was hysterical. She was very up and down. She would scream and yell, it used to get me out of my nerves. I was never allowed privacy at home, I wasn't allowed to lock myself away from the noise and if I ever shouted back at my sister my father would blame me and take her side."
Over time these episodes took their toll on Ali and they continued to affect him into adulthood.
Ali has a very mathematical brain: he likes logic and to be able to think things through clearly. Unable to process many of the emotions he was dealing with, Ali lived for years with a sense of frustration and bouts of depression.
In 2011 he finally fulfilled his ambition to move to the UK. Here he has undergone therapy and been able to process the lasting effects from his childhood. "I think if a one-off traumatic event happens, you can get over it in time, but if you are regularly exposed to a negative situation consistently over a period of time, then that feeling stays with you. It begins to form who you are and the way you deal with the world."
Ali didn't have the easiest introduction to life in England and he found himself homeless for a time. It was while staying in a shelter run by the local council he saw an advert in the paper for the independent living scheme he now calls home. He's settled now, and has turned his attention to training - he'd like to work as a teacher, helping others learn English. He looks forward to the next chapter of his life amongst new-found friends.