Finding Uncle Ron: A World War II story
07 May 2020
Kat Collins, Marketing Communications Advisor, shares her family's story for VE Day
"My Grandad Stan was great. I used to watch him play drums in a jazz band and he'd make me shandy with home brewed beer when my mum wasn't looking. He passed away when I was about 15, and I didn't know much about his family. All I knew was that he seemed to have an enormous number of brothers and sisters!
"I was vaguely aware of hearing about a brother of Stan's that went missing in World War II, but it wasn't really openly discussed. So it was a bit of a shock when my mum called me one day back in 2016 to tell me that my Great Uncle Ron had been found in Southern Italy!
"In a shallow grave on a hill side in Salerno, he'd been found with two of his comrades. Having been there for 71 years, he was identified initially by his dog tags and then confirmed through a DNA match with family members.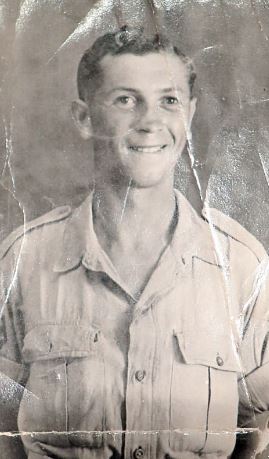 "At 22, serving in the 3rd Battalion Coldstream Guards he had died fighting to liberate a Nazi controlled hill.
"Lance Corporal Ronald Blackham was finally laid to rest in a full military ceremony on a sunny March day in Salerno. Nineteen members of his family were able to attend the event, including my grandma, mum, dad and one of my brothers.
"For over 70 years, he was 'missing in action'; the family left wondering what had happened to him. My grandad was only a small child when the telegram arrived, but he never forgot that his mother was struck dumb for weeks at the news. She never fully recovered.
"It's unimaginable what my grandad's family went through, many of them passing away before he was finally found. For my surviving family, the questions have finally been answered and they're able to grieve.
"There are many other families out there who are still waiting to hear the conclusion to their loved one's story.
"We found out last week that another of Stan's brothers had passed away, peacefully in his care home of COVID-19. It feels particularly poignant to think about them both at this time."