Support for you: Julie's story
02 December 2021
After Julie's husband sadly passed away, she was at a loss in terms of managing the household finances.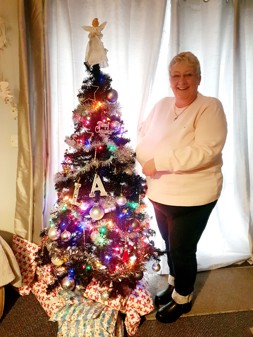 Our teams gave her the support to claim Universal Credit, Personal Independence Payments and Bereavement Support Allowance.
Not only that they helped her to downsize from a four bedroom home to a bungalow more suited to her needs.
Carly from our Income team explains: "With my colleague Karen from the Community Support team we were able to help her move. We sourced money to help her fit a shower in her home, helped with food parcels and provided emotional support."
Julie was still facing a significant problem though. For some time, her Universal Credit didn't seem correct, resulting in increasing rent arrears.
After extensive investigation from our Income team, we were able to get this backdated from 2019. This resulted in a significant payment that cleared her arrears and put her account in credit.
If you or someone you know needs extra support, we're here to help. Get assistance from our Community Support team or contact us to speak to your income officer for advice.