'Let's Optimise your Heating'
07 February 2023
Book your free home visit with Nottingham Energy Partnership
(For Nottinghamshire County Council residents only)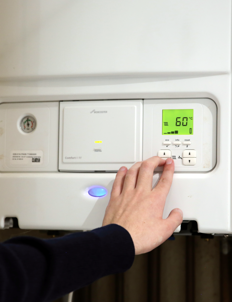 Nottingham Energy Partnership (NEP), a fuel poverty and climate charity based in Nottingham, is currently running a scheme called 'Let's Optimise your Heating'.
The project is funded by Nottinghamshire County Council as part of their Cost of Living support programme.
The aim of the scheme is to encourage households to lower the flow temperature of their combi boilers to approximately 60 degrees to make quick and easy savings on their gas bills – helping to alleviate energy bills during the cost of living crisis.
Free home visits
Nottingham Energy Partnership is therefore offering free home visits to people in Nottinghamshire. A member of their team will visit your home and show you how to optimise your boiler and offer guidance on how it all works.
Do I qualify for a home visit?
To qualify, you must:
Have a condensing combi boiler in your home
Live in an area covered by Nottinghamshire County Council (unfortunately due to limited funding this offering is not eligible for anyone under Nottingham City Council).
The programme is set to run until the end of May 2023, but we are hoping to reach as many households as possible to maximise the benefits and the savings on people's bills.
Book a home visit
Funded by