Getting experience in the housing sector
06 September 2022
Access Training are a learning provider that we co-own with Futures Housing Group. They provide apprenticeships and other training opportunities for people across the East Midlands.
Our colleagues and customers are supported to complete a qualification with them, to help them in their chosen career.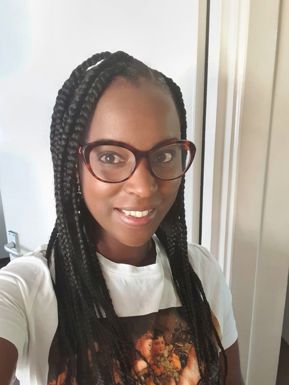 Marisa is one of those people and she's currently doing a housing apprenticeship.
"It's really straight forward", Marisa says. "So far my experience with Access Training has been quite good, as they prepare everything for you well before you start."
"A few months ago, I was looking to get into more studying. My manager suggested that I speak to the Learning and Development team at NCHA to see what they could offer."
Currently, Marisa works as a Housing Project Worker at William Lyon Court. When she spoke to the team they matched her to the housing apprenticeship, as this would further improve her skills.
She's on her way to completing it and we look forward to seeing what she does next: "I only have one more assignment to complete. I've already improved my English skills and have started to work on my Maths."
Within the housing apprenticeship, learners get free access to resources from the Chartered Institute of Housing. This helps them to learn more about the UK housing sector. Learners are even given access to an online portal so it's easy to get support.
"The portal is really simple to use, so we can track the progress of assignments and get in touch with someone for help. Both my tutors have been available every step of the way, they're very supportive and I've been given enough time to complete each assignment. I also had support from my manager and colleagues to complete my assignments. A colleague from the Your Money Matters team was a great help when I completed my assignment about income management."
Opportunities for you
Every day Access Training help learners to develop skills for their career.
From construction to teaching, you could find an opportunity that helps you to get the job you want.
Email Access Training or call them on 0330 002 6266 to see how they can help you to get ahead.