Carers Week 2023
05 June 2023
Recognising and supporting carers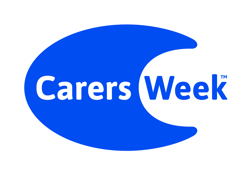 This Carers Week, we're raising awareness of the role of carers, highlighting the challenges carers face and recognising the contribution they make to families and communities.
The campaign is brought to life by thousands of individuals and organisations who come together to provide support for carers, run activities, shine light on the vital role carers play in our communities and draw attention to just how important caring is.
Who is a carer?
A carer is someone who provides unpaid care and support to a family member or friend who has a disability, illness, mental health condition, addiction, or who needs extra help as they grow older.
At NCHA, we know we have colleagues with caring responsibilities; it is our privilege to offer peer support groups to help them feel supported and connected with others experiencing similar life journeys.
With inclusion at the heart of everything we deliver, we also provide support for people living in our communities who may need extra help.
Our Assistive Technology promise
For customers who need extra support, we're pleased to launch our Assistive Technology Promise.
In addition to addressing how we will tackle industry-wide challenges, the plan sets out how we'll utilise the Internet of Things (IoT) as a primary technology eco-system to understand emerging issues and requirements so we can best meet the needs of our customers.
We are therefore committed to testing and learning to ensure we continue to deliver the most appropriate assistive technologies for those who need it.
We will upgrade the existing assistive technology to take advantage of modern developments, and look for more opportunities for technology to meet care and support needs.