An open letter from our Chief Executive
02 April 2020
Paul Moat, NCHA's Chief Executive, shares his thoughts with stakeholders, customers and colleagues affected by the coronavirus crisis.
Dear customers, colleagues and stakeholders,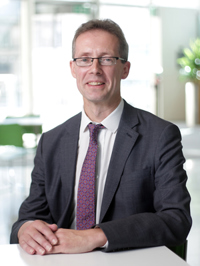 When a crisis hits, it's very easy to be overwhelmed by bad news. The spread of coronavirus has presented us all with challenges we couldn't have imagined, but it's also shown us that in times of crisis what's important is community. Looking out for each other, and offering support to people around us that need it.
This is happening in force at NCHA, and colleagues are pulling together to support both each other and our customers. We have a strong social purpose, and a set of values that give us stability while everything around us is changing.
We are having to make temporary changes to our services, to focus on what's most essential right now. Safety is at the heart of the decisions we are making: protecting our customers and colleagues is our priority. When it's safe to do so, we'll restore our services and get back to business as usual.
We've been here since the 1970s, and the roots we've put down mean that we're part of a wider network of partners and stakeholders, who are supporting each other through this crisis. Over the years, we've worked to lay foundations that give us financial stability through both the good times and the bad. We're in a strong position, and can reassure our customers that their homes and care needs are in safe hands, both now and in the future.
I'd like to thank you for your support, and wish you and your loved ones the best of health during these difficult times.
Yours faithfully,
Paul Moat, Chief Executive