Expanding the care and support we provide
08 January 2021
Part of our mission to create better lives involves offering care and support to people who need it. From young people leaving care to older people whose needs are changing, we provide support across the East Midlands.
Current events have had a big impact on people's wellbeing and shown us the importance of having a place to call home.
To help we've opened two new services in Nottinghamshire, offering homelessness and mental health support.
Helping the homeless in Bassetlaw
Shelter estimated that 280,000 people were homeless in England during winter 2019 and we know that this number has increased during the pandemic.
We're helping combat this by opening a new homelessness service offering a short term home with support for six people.
Working in partnership with Bassetlaw District Council this service offers support to couples and single people experiencing homelessness. Alongside offering support, we'll also signpost customers to additional help to improve their wellbeing.
This new service is part of our ongoing commitment to Homes for Cathy. It will help us to work towards ending homelessness and give more people a place to call home.
Lombard Street community flats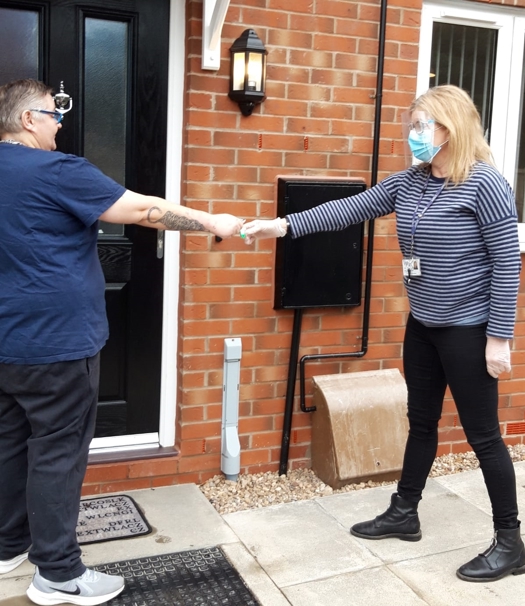 We've extended our specialist mental health service in Newark with five new flats in a brand new housing development.
It welcomes people with complex mental health needs from inpatient or secure hospital settings, helping them to live a more independent life. Expanding will increase the support we provide, complimenting the excellent outcomes we've already achieved as we continue to work with Nottinghamshire County Council.
The first residents settled in well before Christmas. They're enjoying the benefits of living in a brand new flat and the positive impact this has on their wellbeing.
When they're ready, we'll support them to move on from Lombard Street, to a more independent environment. They can do this knowing that they'll still receive support from our employees, who they know and trust.